Past Boxes (Old)
"Once you see this Mostess box, you'll probably want to
get a second one for yourself."
Southern Living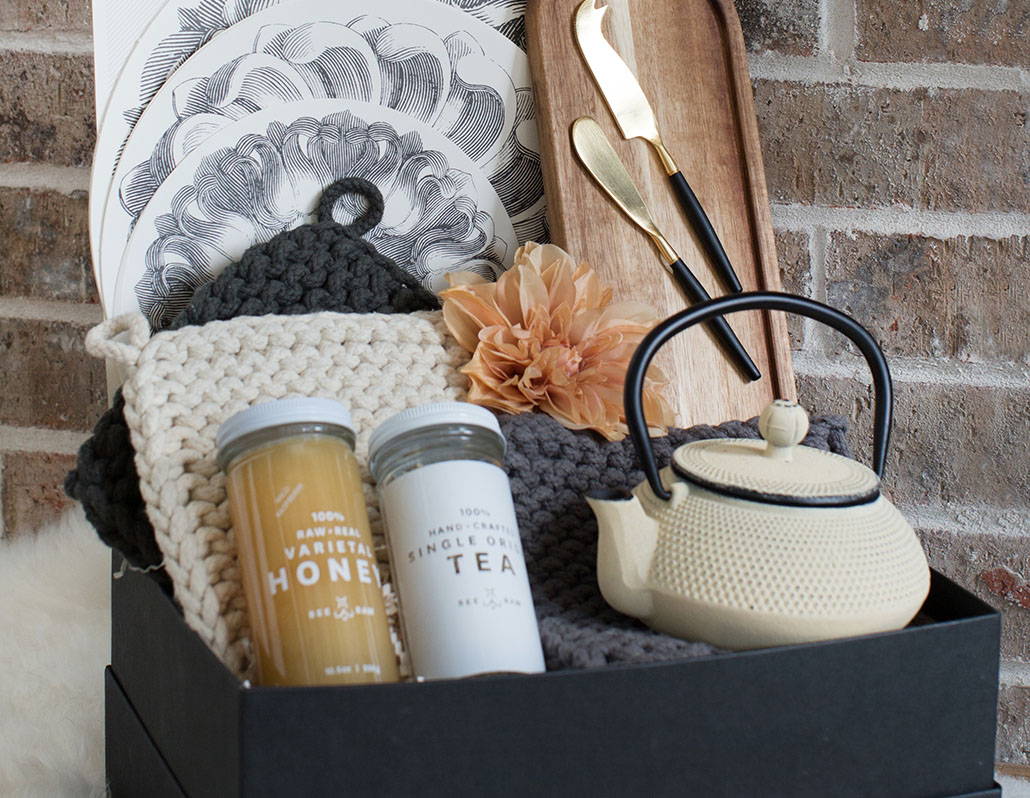 ---
As the temperatures drop and the days get shorter, we invite you to invite others to stay home with you, and to embrace hygge (pronounced hoo-ga), a Danish expression for the feeling you get when you're visiting with loved ones, phones nowhere in sight, fully embracing a cozy togetherness. Our Fall Box has all the recipes, decor tips, and goods to do this. What more could you need?
---
Cheers to la dolce vita! This box was curated with long summer days and leisurely evenings in mind. During the summer months we eagerly swap our heels for a flowy caftan and bare feet, and step away from perfection to carefree hosting and a slower pace of life.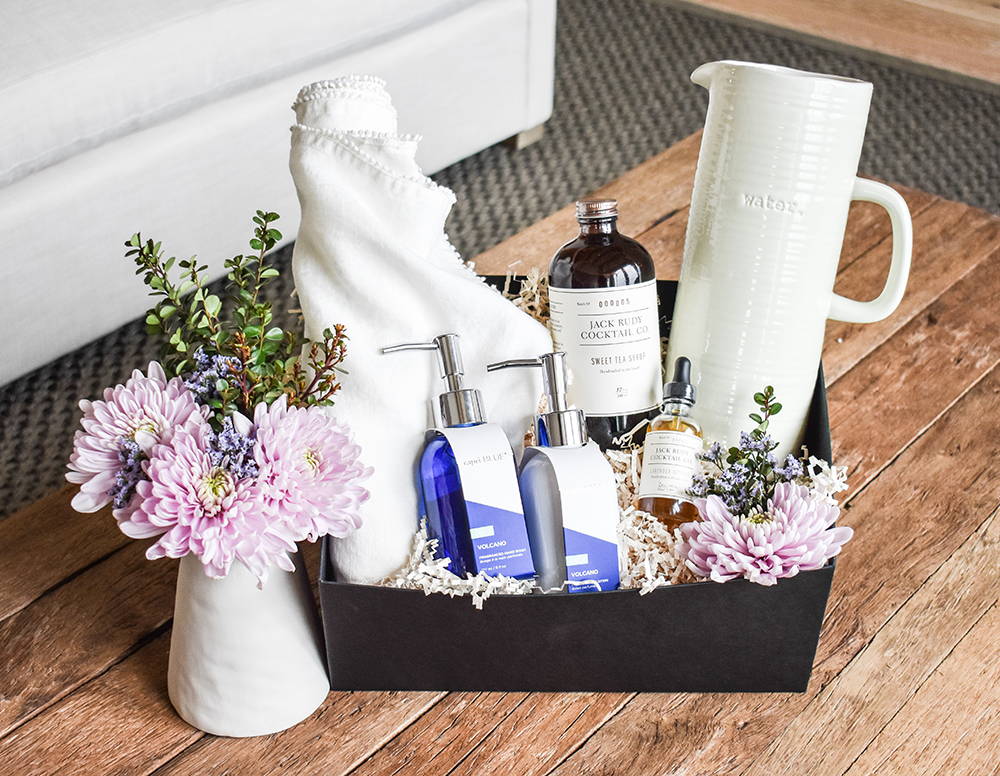 ---
Inspired by a garden party, this box is curated with fresh, minimal styling in mind and a touch of bright florals. This box pairs perfectly with fresh squeezed lemonade, tart berries, baked sweets, and all things linen! We hope it brightens up your home and gets you in the mood for spring!
"We've seen the beauty boxes full of samples that crowd our bathroom counters and inevitably end up shoved in a drawer or at the bottom of a handbag, but this is a membership box I can get on board with."
Paper City
---
Curated around twinkly lights, good cheer, and glam. The Cheers Winter Box is a throwback to vintage style with a modern, edgy twist. Whether you're having an evening soireé or a nice cozy morning, this box is guaranteed to get you through the holidays and cold weather. Pairs well with gin, espresso, evergreens, and red lipstick.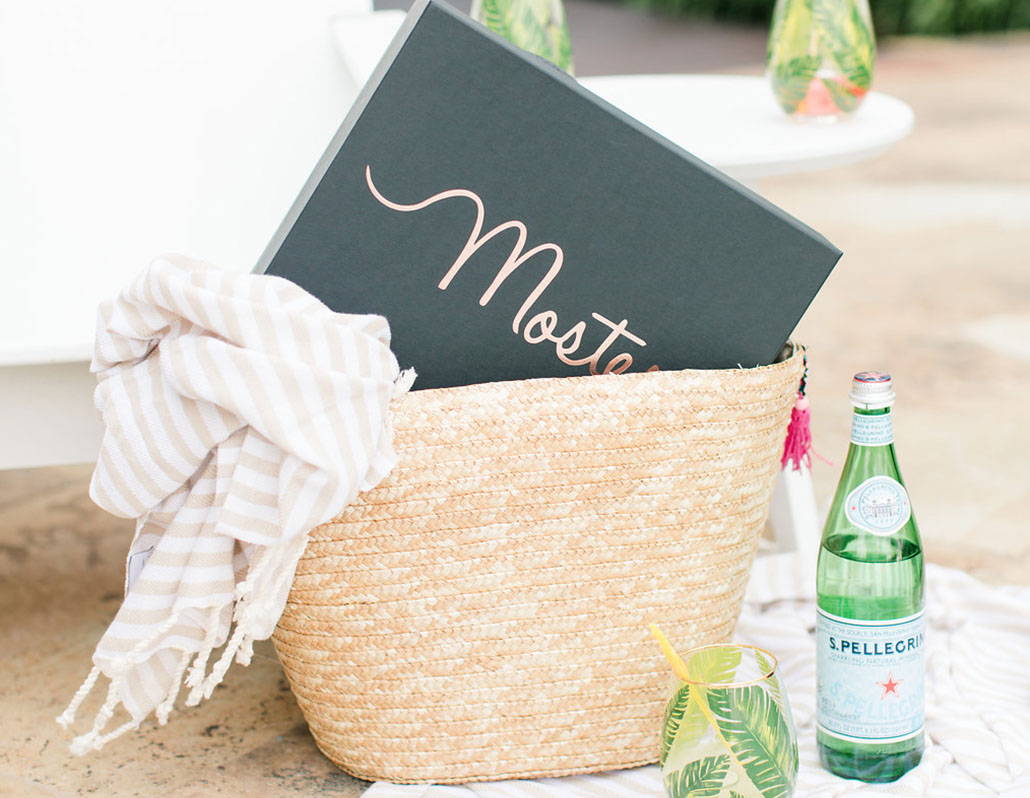 ---
Our 2017 Summer Box is curated around laid-back living! It is filled with products to elevate your home with an air of island breeze. This box pairs well with summer fruits, sparkling beverages, and a wide-brimmed hat. Sit back, relax, and let the island vibes take you away.
---
Our Spring Box is curated around neutral, light, and airy elements that are sure to please any crowd. This box pairs beautifully with a fresh bouquet of flowers and a chilled bottle of champagne!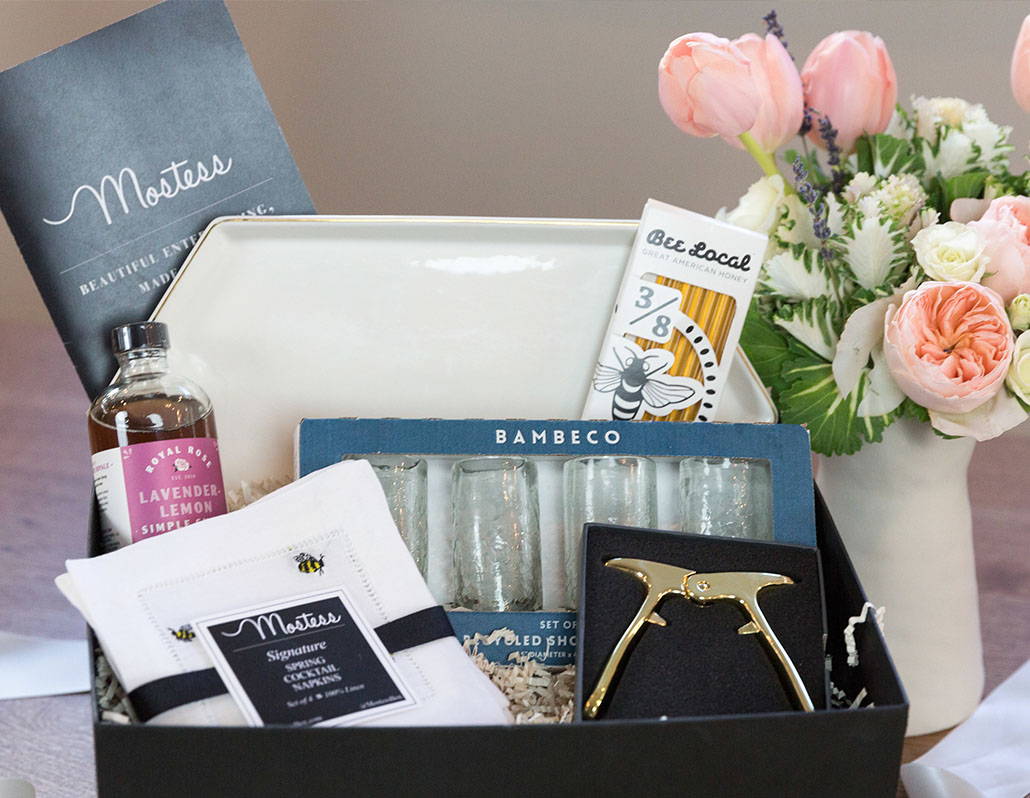 "It's the perfect gift for the hostess in your life—or yourself!"
-Glitter Guide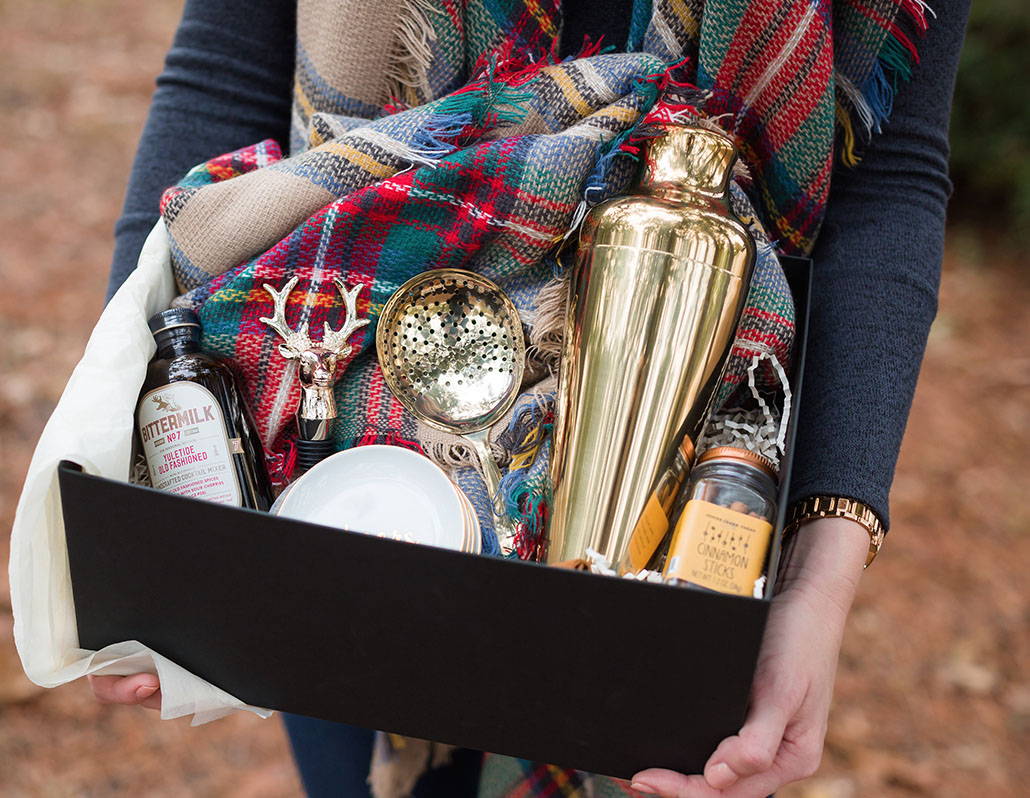 ---
Introducing our coziest box yet. As temperatures drop and nights get longer, nothing warms up quite like good company and a perfectly mixed cocktail. That's why our Winter Box is filled with everything you need to create a warm and inviting get together this holiday season (and beyond).
---
Our Founder's Box brings together customer favorites from each of our previous boxes, and combines them with personal hosting tips and insights from out Lead Curator and Founder, Lindsey Rose King.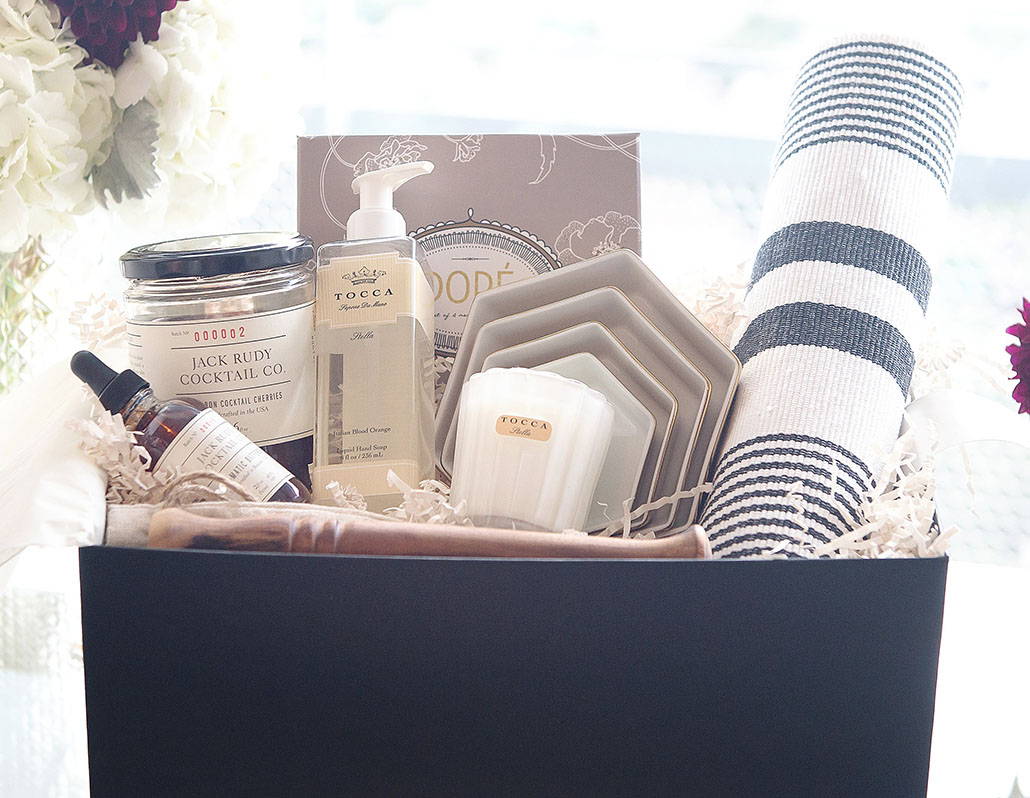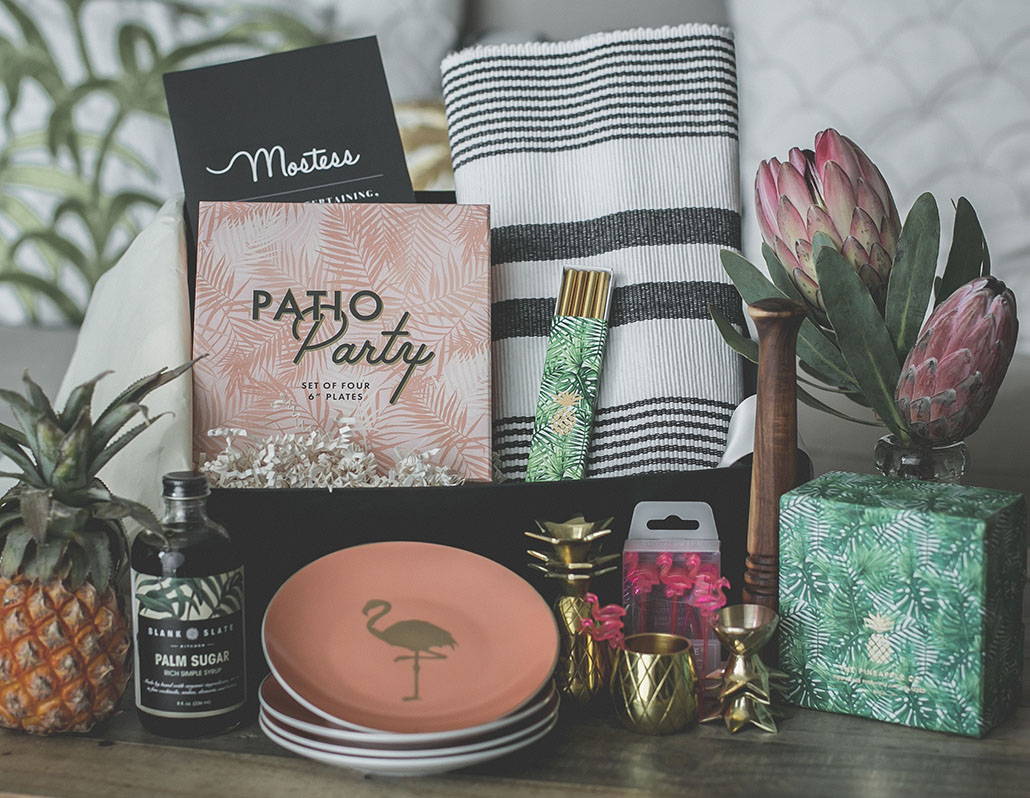 ---
Escape from the ordinary with our luscious Summer selections. The items in our Summer Box can be used to refresh your coffee table or throw a friend-filled soireé poolside - either way these products are sure to turn up the heat
---
For the Spring 2016 Box, we provided all the items you need to pull off fresh, light, and simple entertaining with effortless elegance. Out natural, airy color scheme can be complemented with a vibrant bouquet of flowers, and we even provided expert cheese pairing suggestions to use with the Mostess Signature Marble Boards.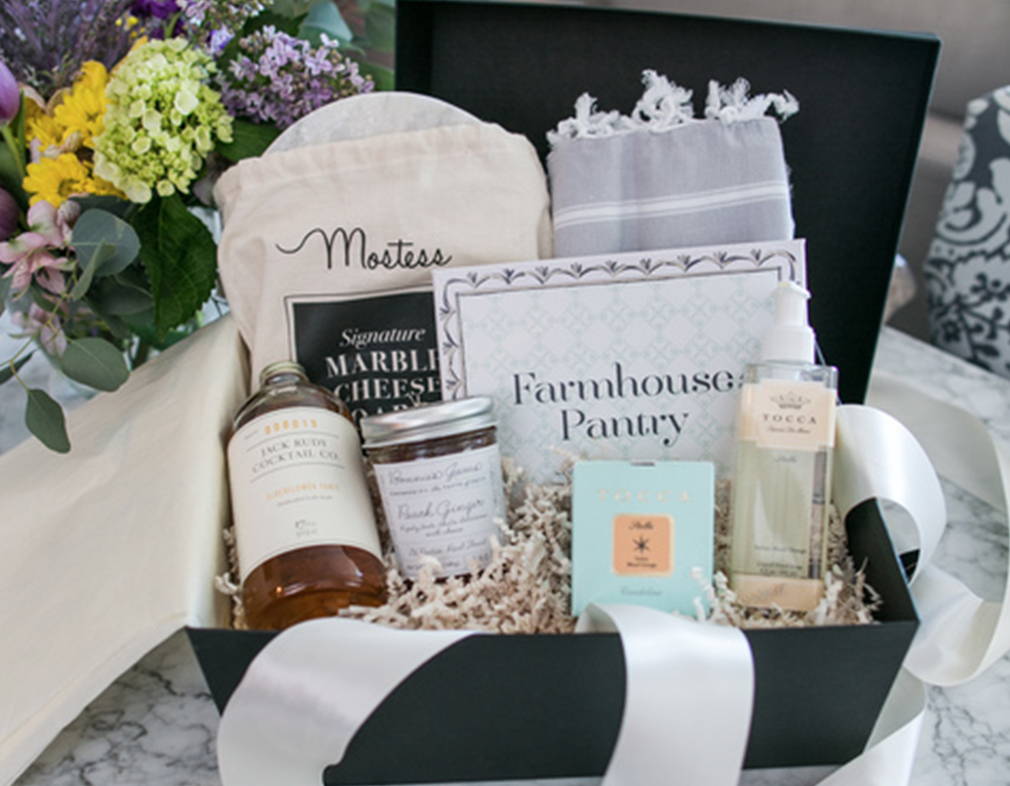 "Mostess, an entertaining (literally) spin on the mundane subscription box can provide the inspiration for an evening that will be flooding your significant others and friends' social media feeds."
Paper City